Shared Interest
Brand and Promotion for Ethical Investment Co-operative
Shared Interest are an ethical investment co-operative lending money to fair trade businesses in remote and disadvantaged communities.
We have worked with Shared Interest since 2011, and during that time we have designed and produced a distinctive suite of marketing materials to encourage people to invest their money ethically. We focus on the individuals around the globe whose lives are turned around by investment from people in the UK. This is reflected in the tone of voice and positive imagery used in our creative.
We have designed and produced a vast range of materials including:
Online and Offline Ads
Eye-catching Transport Ads
Annual Reviews and Infographics
Enquiry and Supporter Packs
Leaflets and Mailers
and a regular 4 page cover wrap for the Big Issue.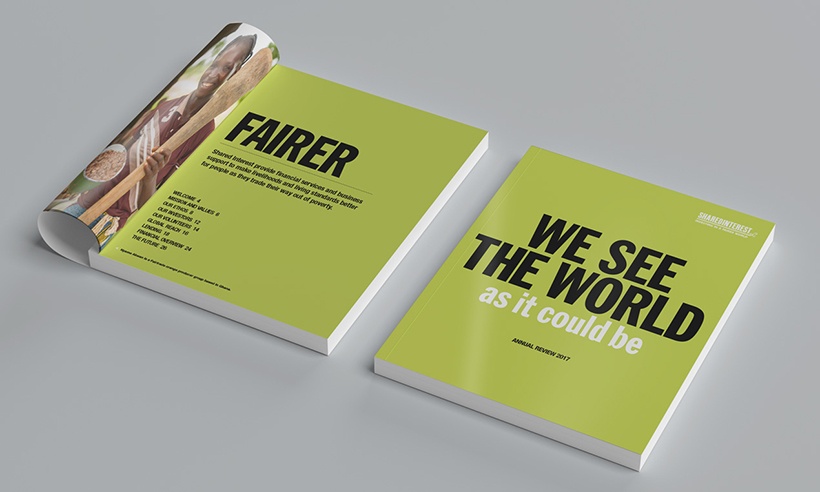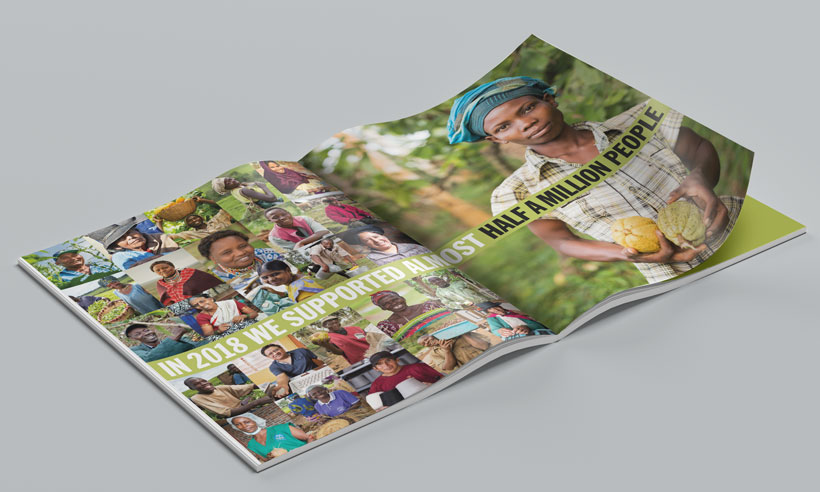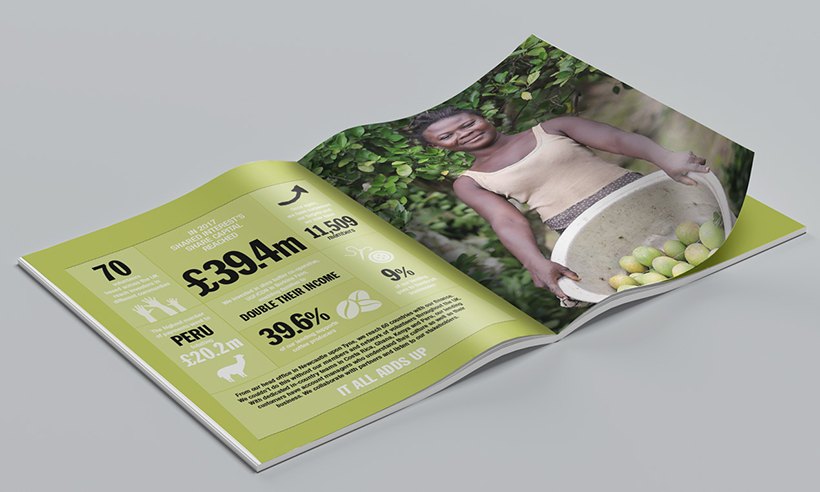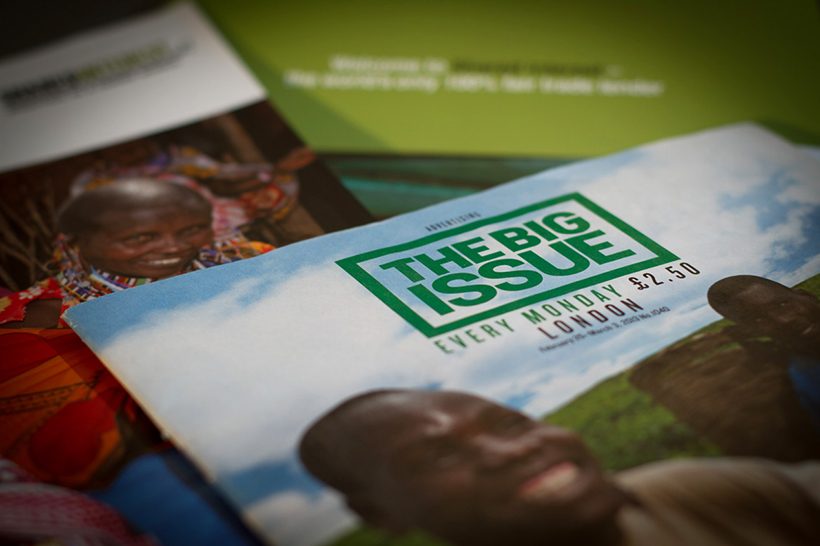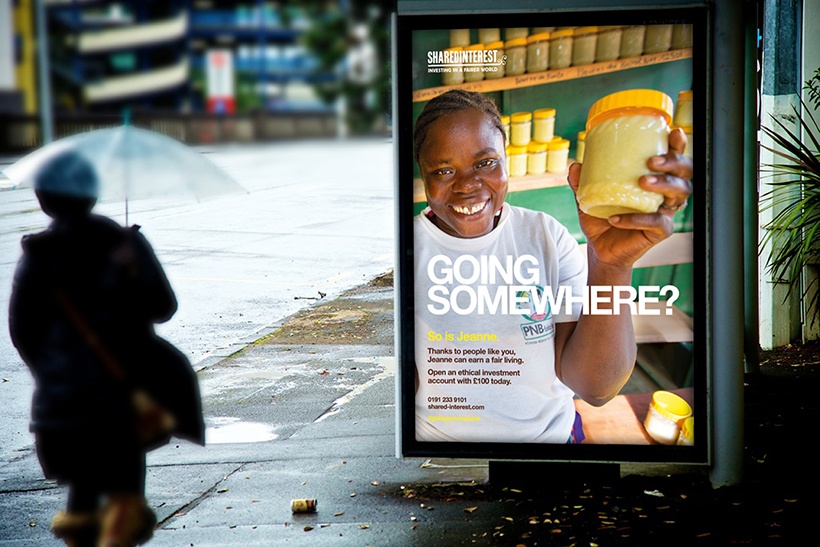 "Working with Kate at UP is always a pleasure. She has great creative ideas that she easily moulds in line with the brand vision. As well as being a great port of call for design advice you can always count on Kate to deliver results both on time and within budget."

Stacey Ridley, Communications, Shared Interest