Animal Justice Project
Want to know The Foul Truth?
There are more chickens than any other farmed animal on the planet. Their suffering on intensive farms continues to be widely exposed, yet the free-range broiler industry has been relatively hidden from scrutiny. Until now…
Animal Justice Project asked us to create a brand, video and social media content for a new campaign which exposes the real lives and deaths of chickens on so-called 'higher welfare' farms in the UK.
The name and logo
The Foul Truth immediately suggests the deception. The logo contrasts the vulnerability of young chicks, represented in silhouette, with aggressive typography reflecting the brutal nature of their short lives.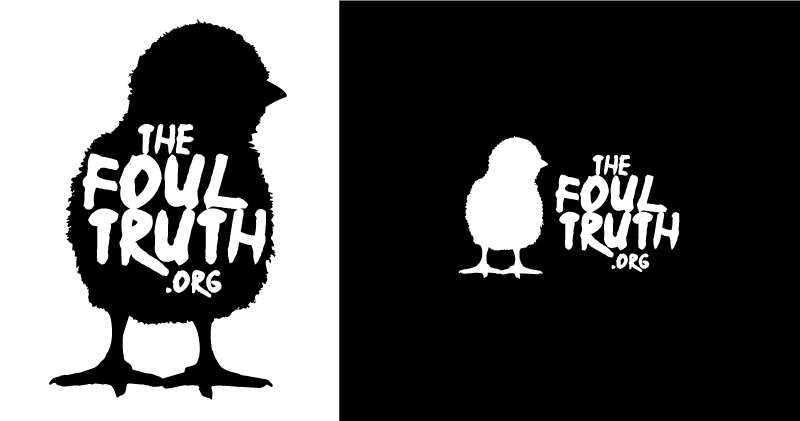 The campaign
Following the charity's undercover expose of free range and 'higher welfare' farms, the campaign's aims are to expose the truth and encourage people to choose a vegan diet.
We decided to start by debunking the myths around chickens raised for meat, in a style that was both captivating and simple to understand, and bring character and life to the individual animals. So, Meet the Cluckers – Rosie, Fleur and Basil – three rescue chickens (who are now safe and happy in a sanctuary). We invited them into our studio and spent the day photographing and filming them. They proved to be very accommodating, and very funny.
See for yourself…

Social
We also produced short video content for social media which tackles each of the myths separately.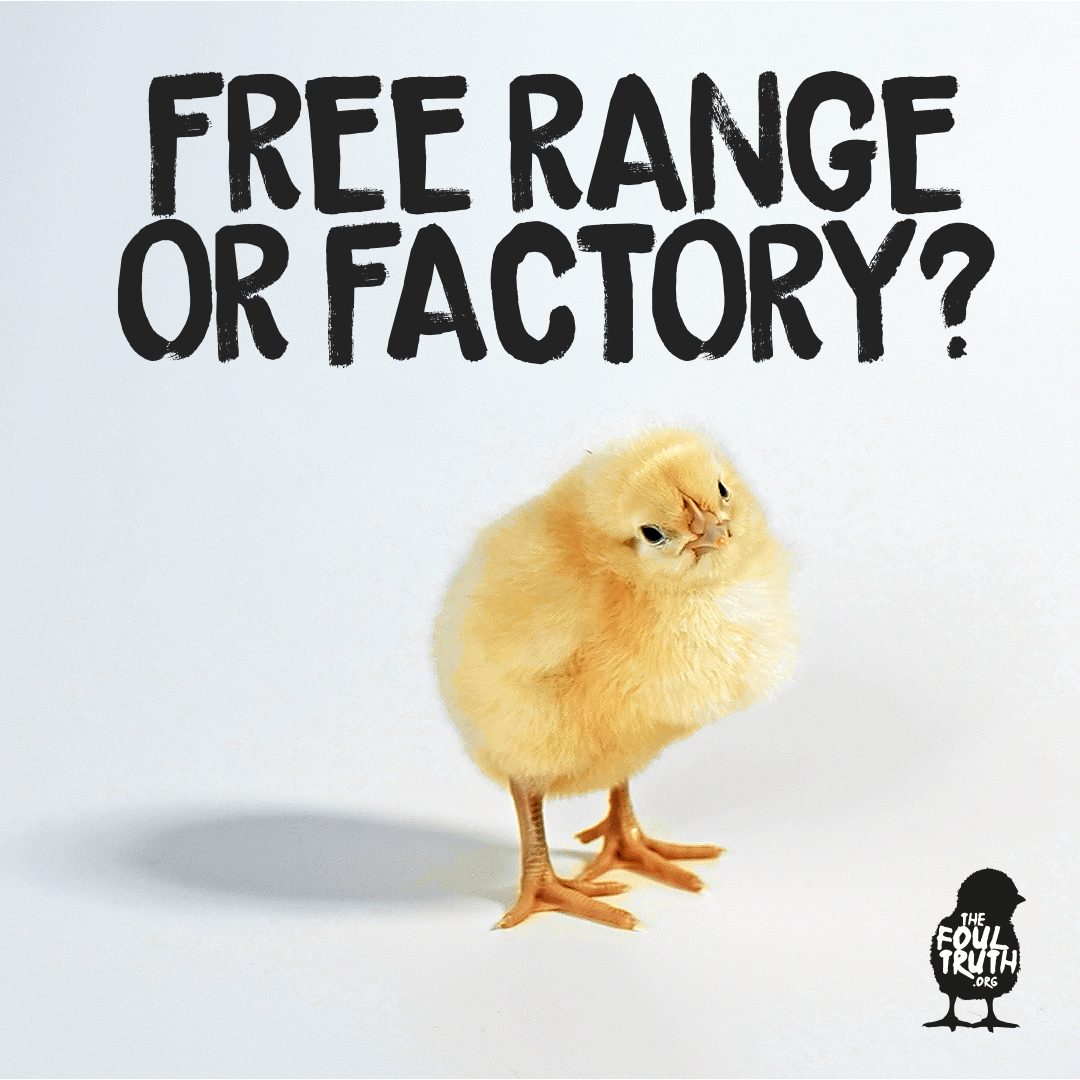 ---
---
And there's more to come…
Watch this space for a social serialisation featuring our lovely sanctuary chickens.