Plant Based Treaty
Why a Plant Based Treaty?
There is a climate, ocean and biodiversity crisis. Fossil fuels and animal agriculture are the driving force behind runaway global warming as well as extensive biodiversity loss, large-scale deforestation, species extinction, water depletion, soil degradation and ocean dead zones.
This brand new campaign by Animal Save is calling on individuals, organisations, businesses and governments around the globe to endorse the Plant Based Treaty.
To launch the campaign, UP were asked to create an inspiring campaign film, and to promote the Treaty at COP26.
---
What is a Piece of Paper?
To introduce the campaign and the concept of endorsing the treaty, we produced an animated short, which reflects on the problems, and the solutions.
---
The Cow in the Room
To promote the campaign at #COP26 and reach out to all those delegates in Glasgow: how about a 3 metre cow, mooving around the city. And the message:
Hey COP26, don't ignore the Cow in the Room.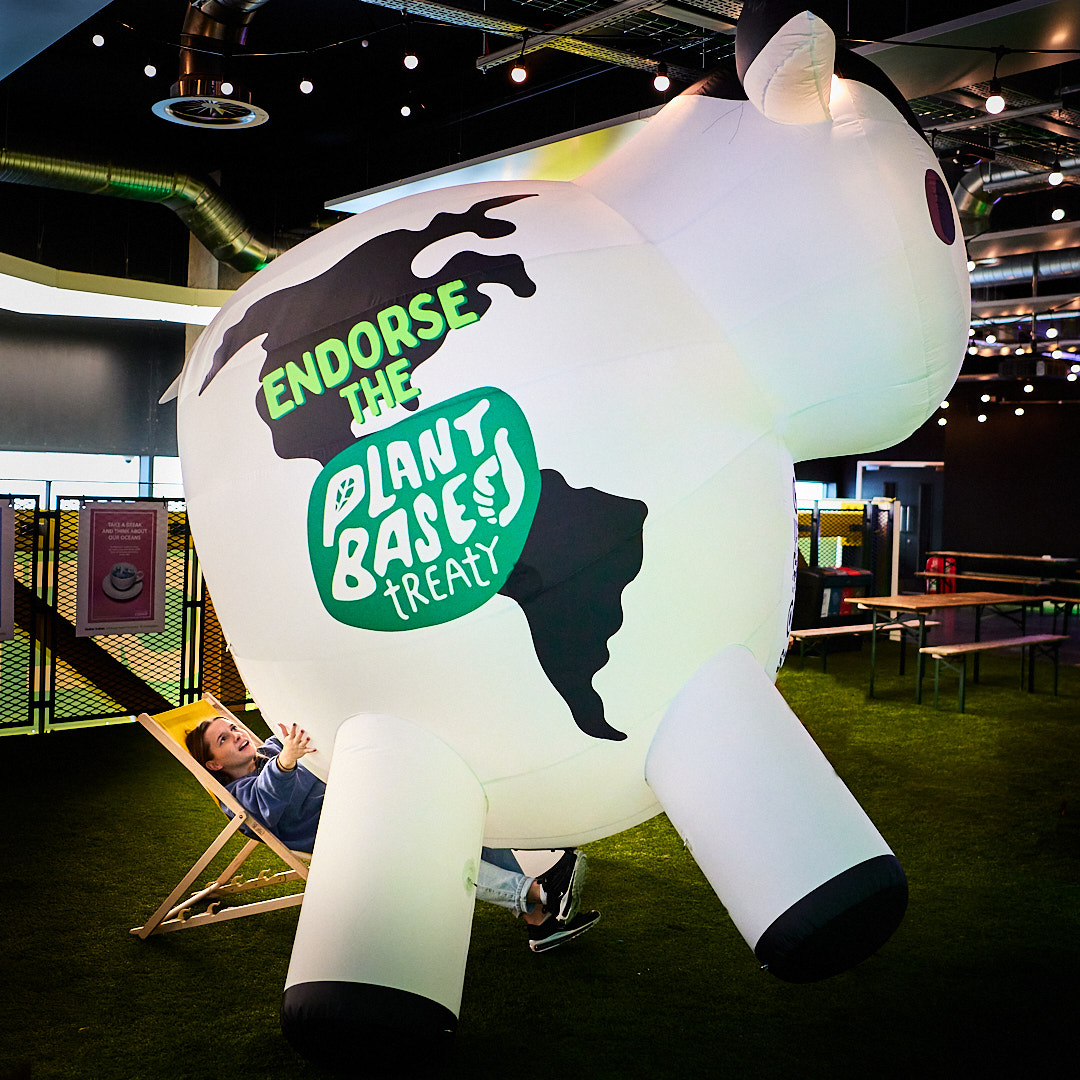 ---
Out of Home
And every night across Glasgow during COP, how about a lightshow. Watch the promo video, and read our blog
---