Christian Aid
Taking to the streets
InspirAction is the international division of Christian Aid. Their vision: justice for the world's poorest people and a determination to cut through the swathes of red tape, entrenched views, excuses and injustices that prevent progress towards a fair and just world for everyone.
UP were asked to design the logo and full identity guidelines.
Christian Aid were clear about the 'look and feel' – urgent, young, unflinchingly honest. InspirAction's approach to campaigning is social mobilisation – taking to the streets, engaging people in online social networks through blogs, viral activity, online actions and petitions, and at community events. We designed a logo that reflects the Christian Aid logo but also suggests the urgent, challenging ethos of the international division.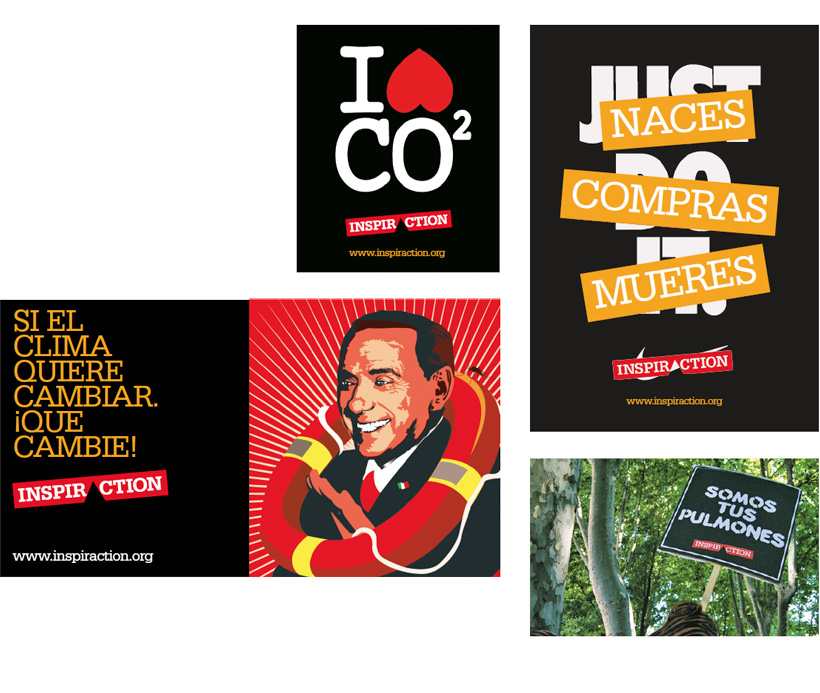 We then produced full corporate guidelines. These guidelines needed to be very flexible to allow for the spontaneity required. We developed a distinctive graphic style and top line messaging which can be recreated quickly and effectively by local groups.