Good Money Week
Ethical Finance Animated Fairytale
Good Money Week, the campaign to help grow and raise awareness of sustainable, responsible and ethical finance, wanted an animation to introduce the campaign at their 2016 launch and then online.
We scripted, designed, animated and directed this short cautionary tale which follows a young couple as they embark on a journey to undo the perils brought on by some hasty decisions. Letting people know they have sustainable and ethical options when it comes to their banks, pensions and savings can be a dry subject, so we decided on a fairytale approach, creating a charming set of characters who venture into the woods…
What happens to your money while you sleep?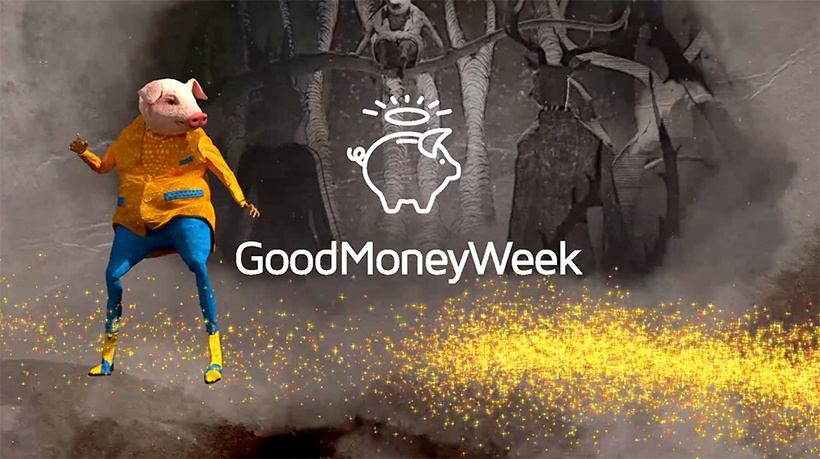 How's it done?
For the initial presentation we developed the young couple, the trickster and the good pig, and presented short clips along with the initial script and storyboard.
The animation was based on illustrations by Emily Carew Woodard (Opera San Antonio – USA, Alexander McQueen, The Times) with music by Bryan Mills (the Kittens, formerly of Divine Comedy).

Featured in 3D World Magazine, January 2017