Graze
Good delivery and a great return
Graze deliver delicious and wholesome snacks, through the post, to your door. Nuts, fruits, seeds, and all manner of nutritious tidbits. Each box is selected by hand and packed for freshness. Graze wanted a TV ad that reflected this down to earth, natural ethos, so working with DTV Group, we made this delicious stop motion animation.
As home delivery subscriptions were quite new at the time (2011) the ad also needed to explain how the service worked. The ad was very successful for Graze and ran for three years!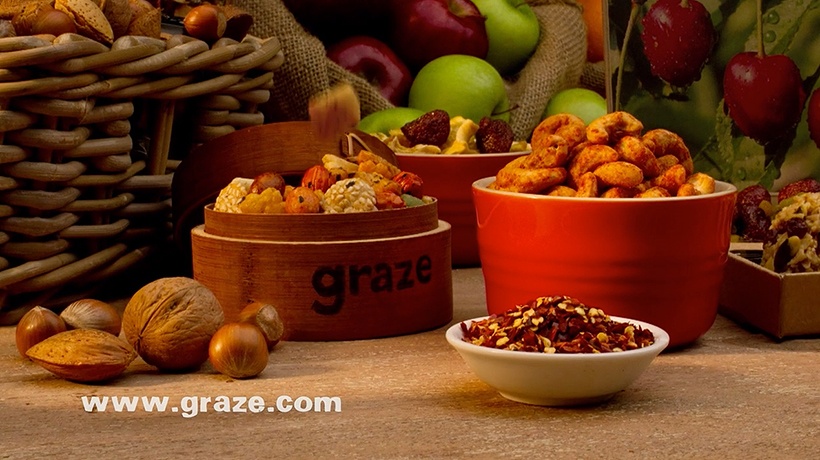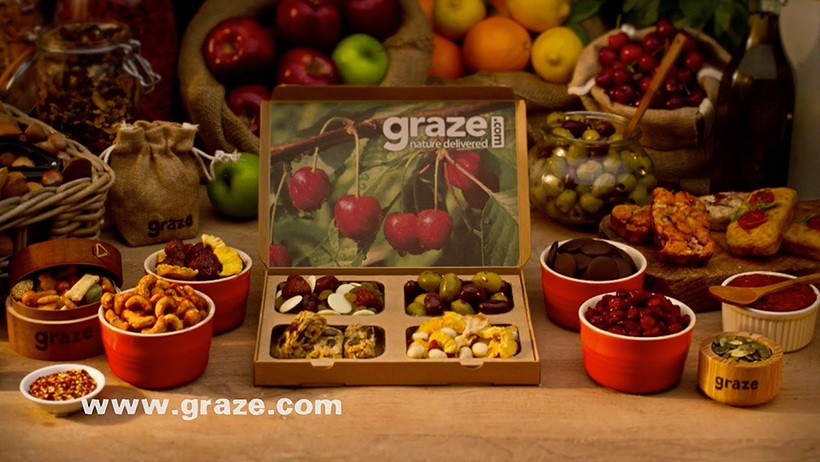 How's it done?
Shot over a period of three days using the Stop Motion technique which involves moving each item a fraction, then taking a photograph. When the pictures are strung together you get a nice, staccato effect to the animation. Stop motion is extremely time consuming, hence the ad was extensively storyboarded and prevised using CG in Softimage.